Liscio's Bakery 
We want to take this time to thank you and everyone at Gemini for their help and hard work over the past 12 years. Our business relationship started in 1999 when we were in the market for quality bakery equipment in order to start automating.  We then purchased our first roll line. This was our first experience with the expertise and technical support that comes with every sale at Gemini. Not long after this experience, we needed to expand and find a larger facility.
While looking for a new facility, you were a valuable advisor in finding the perfect building. Gemini was the only choice for our equipment needs during this crucial point in our history, knowing that your service goes beyond the initial sale!  The combination of knowledge and foresight that you and your entire staff contributed during this transition period did not go unnoticed and is very much appreciated. Gemini's sales and technical support is second to none.
We can honestly say that we have been treated like part of the Gemini Family since our first purchase. In every business there are many decisions to make, fortunately for us, partnering with Gemini was one of our best ones! Not only did we choose the right company, we also formed many valuable friendships along the way.
Liscio's Bakery
---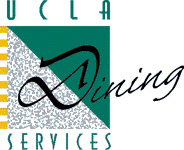 UCLA
Rick,
Bread system is working fine and Richard is happy with it too. This is a one of a kind bread system that university has.
About Josh, I cannot thank him enough. He has the right knowledge, right skill and above all the right personality. He also has tremendous patience to put up with our boys for training. Installation and setup was very smooth. To sum it up, in the future, I'll always demand Josh Collins for installation, setup and training for any equipment University buys from Gemini. It was an excellent experience to work with him for me as well as for other team members.
Thanks and we'll keep in touch.
UCLA Housing & Hospitality Services